When Adrien first approached us, things weren't quite working in his business. His branding was all over the show and his website and digital presence didn't really reflect his company's capabilities and values.
Due to this, Adrien consistently attracted the wrong type of clients. Those with big dreams and small budgets, looking for free quotes and labour only contracts. His sales process became tedious, having to always sift through a lot of chaff to get to the wheat. And because beggars can't be choosers, Adrien regularly had to take on jobs that were less than desirable.
He was constantly chasing work, networking with architects and consultants "hoping to get chosen" for a project. Waking up in hot sweats, anxious about cashflow became a usual occurrence. After several years of working this way, revenue yoyo-ing and going from feast to famine, Adrien reached the end of his tether. He was burnt out and had enough.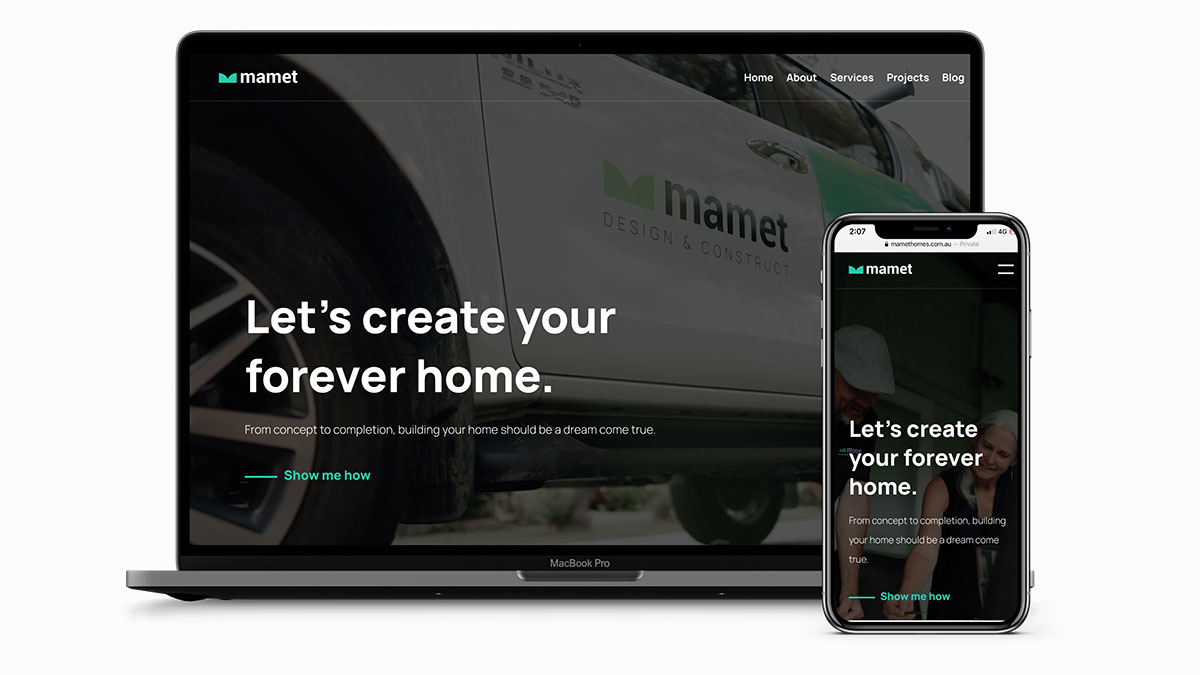 New Mamet Brand & Website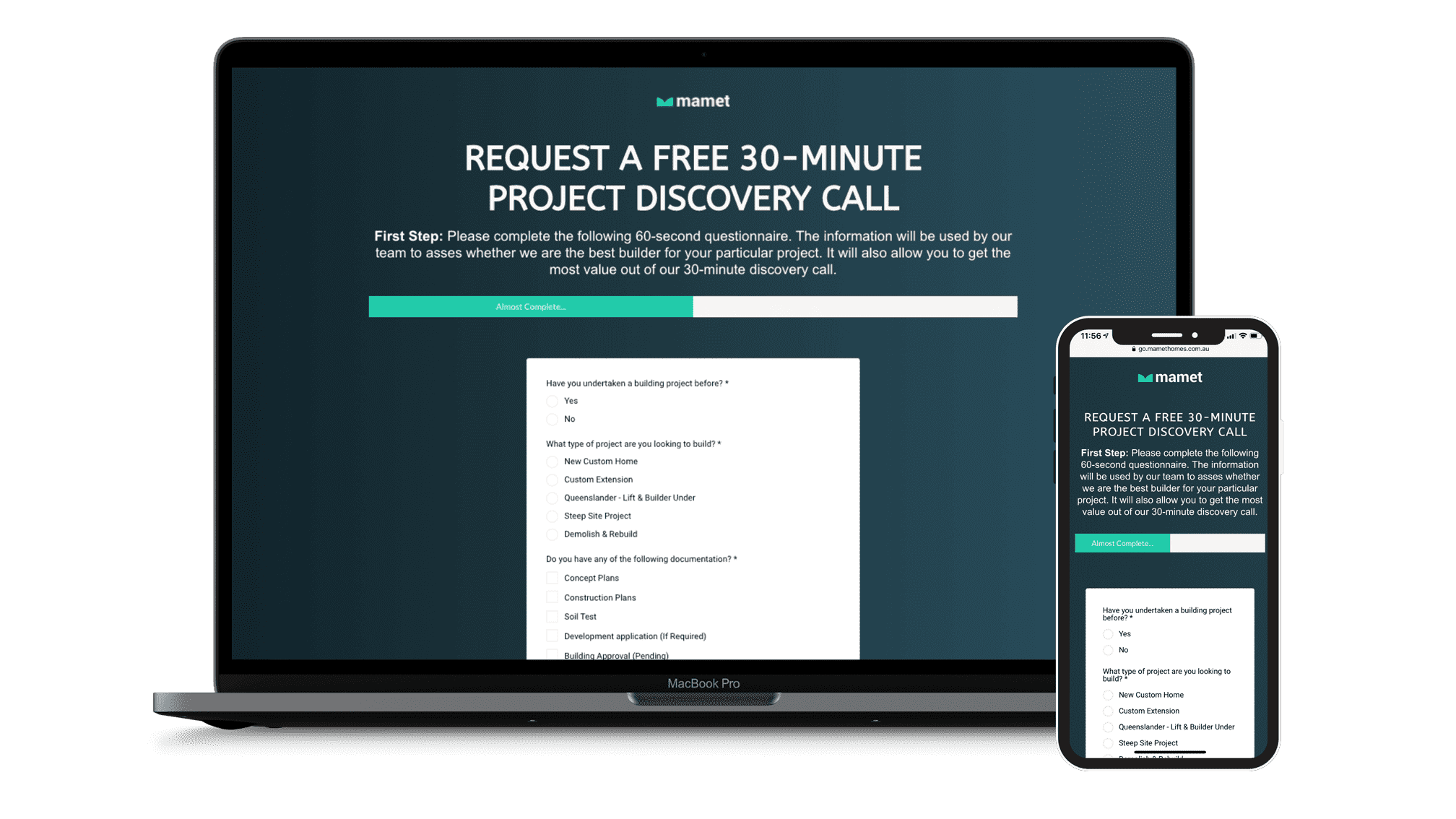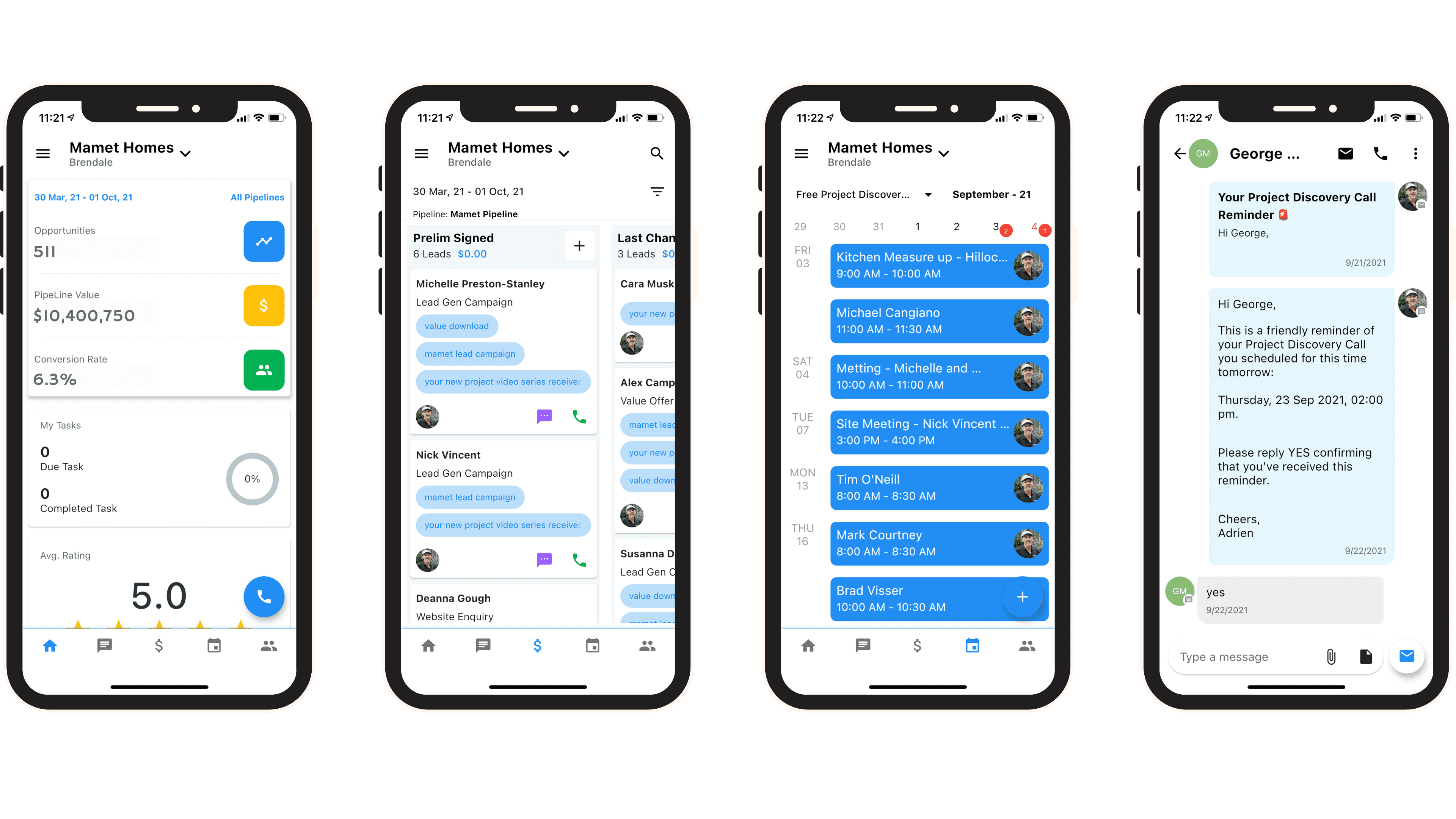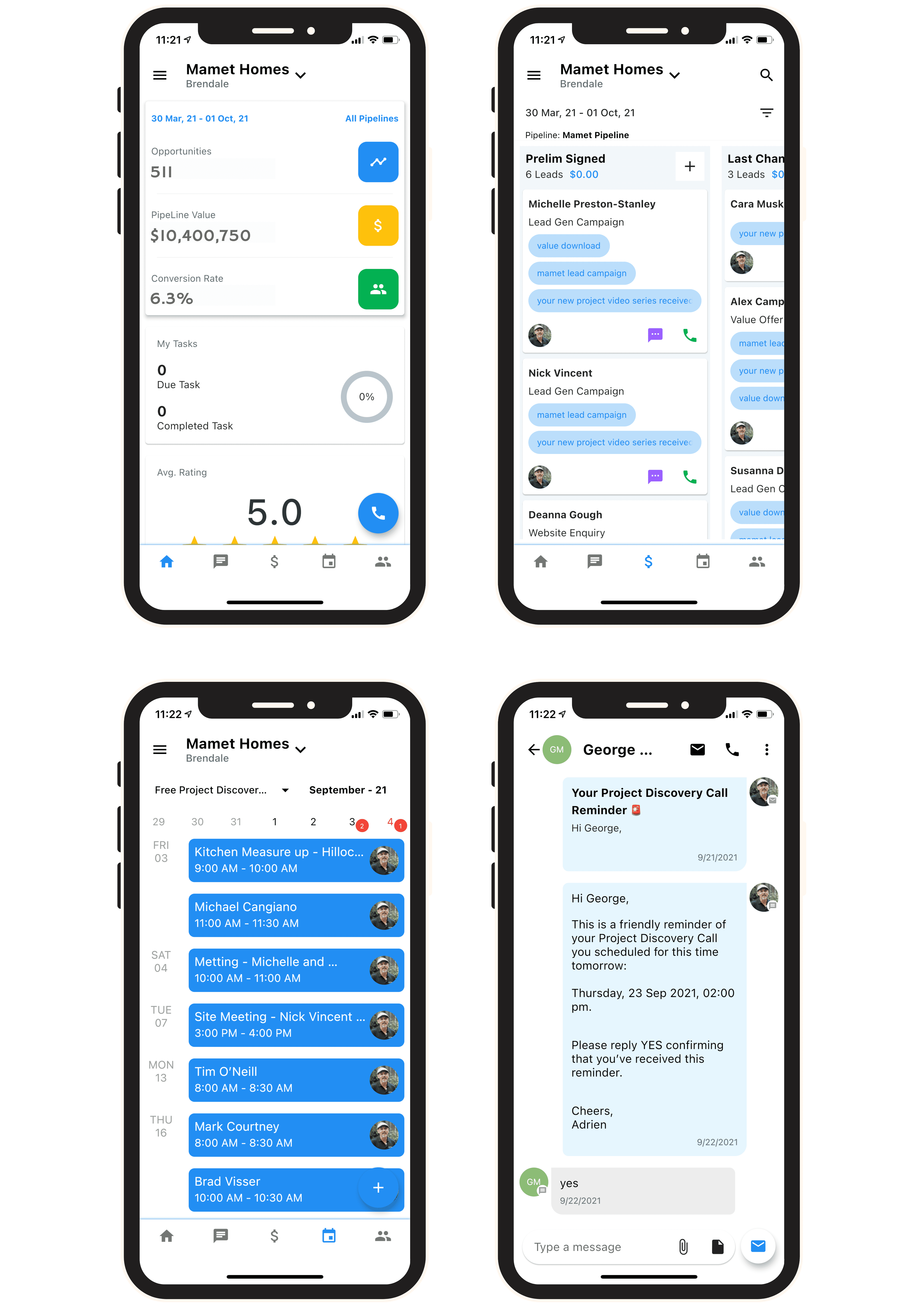 Mamet's CRM and sales pipeline
Adrien now has an automated lead generation system that he can turn on or off like a tap, which feeds into a fully functional CRM. His sales pipeline provides a real time snapshot of their current and future projects and pipeline dollar value. His overall monthly enquires have increased by 400% and after only 6 months of advertising Adrien signed up 12 preliminary agreements with significant exit fees.
Adrien increased his projected yearly revenue by over 400% and has an 8-figure project pipeline with 2022 booked out and 2023 currently being scheduled. The quality of his enquiries has significantly increased with all leads being pre-qualified and pre-booked into his calendar. Adrien further changed his entire business model from chasing work to now hiring more project managers and contracting out a large percentage of their projects. He now enjoys massive momentum in their business without the anxiety of where their next project will come from.