Ralcon is a generational family business based in regional Victoria. They are exceptional operators and well respected within their community. However, when Rod first made contact with us, they had just lost a large Government contract, which resulted in millions of dollars in revenue being lost – they essentially had a multi million dollar problem. Being regionally based, the region simply wasn't large enough for them to rely on referrals alone to make up their substantial shortfall. So they needed to make some major changes.
At that stage they just finished their rebrand and launched their new website, which looked great. The problem was, this only generated single digit leads every month. They simply needed more, higher quality leads.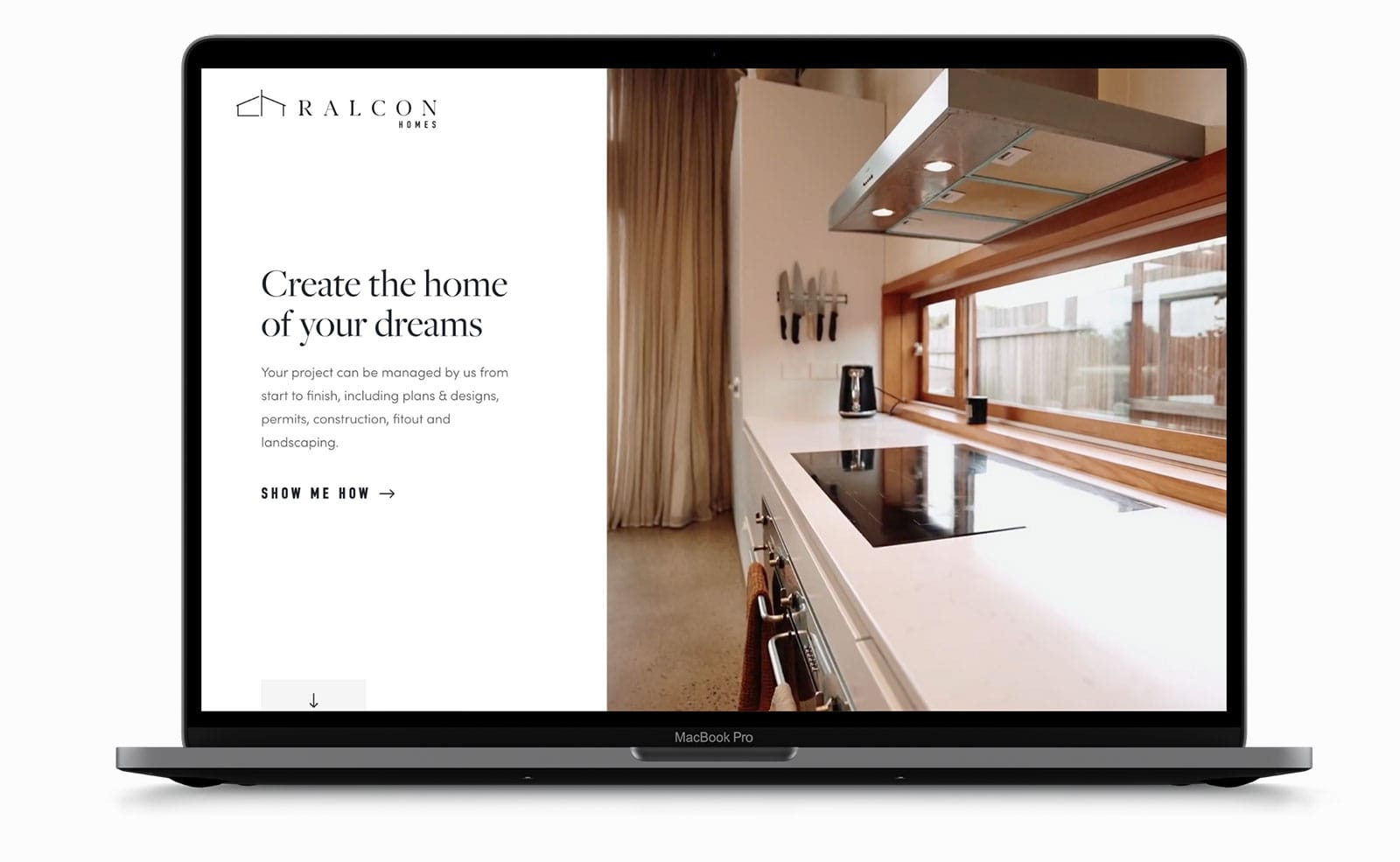 In order to generate the amount of leads they required to recover their loss of revenue, we really needed to get a much better understanding of who their ideal client was and what made her tick. So we invited every client-facing team member to help construct a psychographic analysis of who we wanted to go after. The think tank included one of their project managers, their estimator, their interior designer as well as some of their support staff members.
We dove into their ideal client's dreams, desires, wants and needs, along with their fears and frustrations, where they "hung out" and where they spent their time. Knowing the ins and outs of their dream client was going to have the single biggest impact on whether their marketing and lead generation were going to be successful, or fail miserably.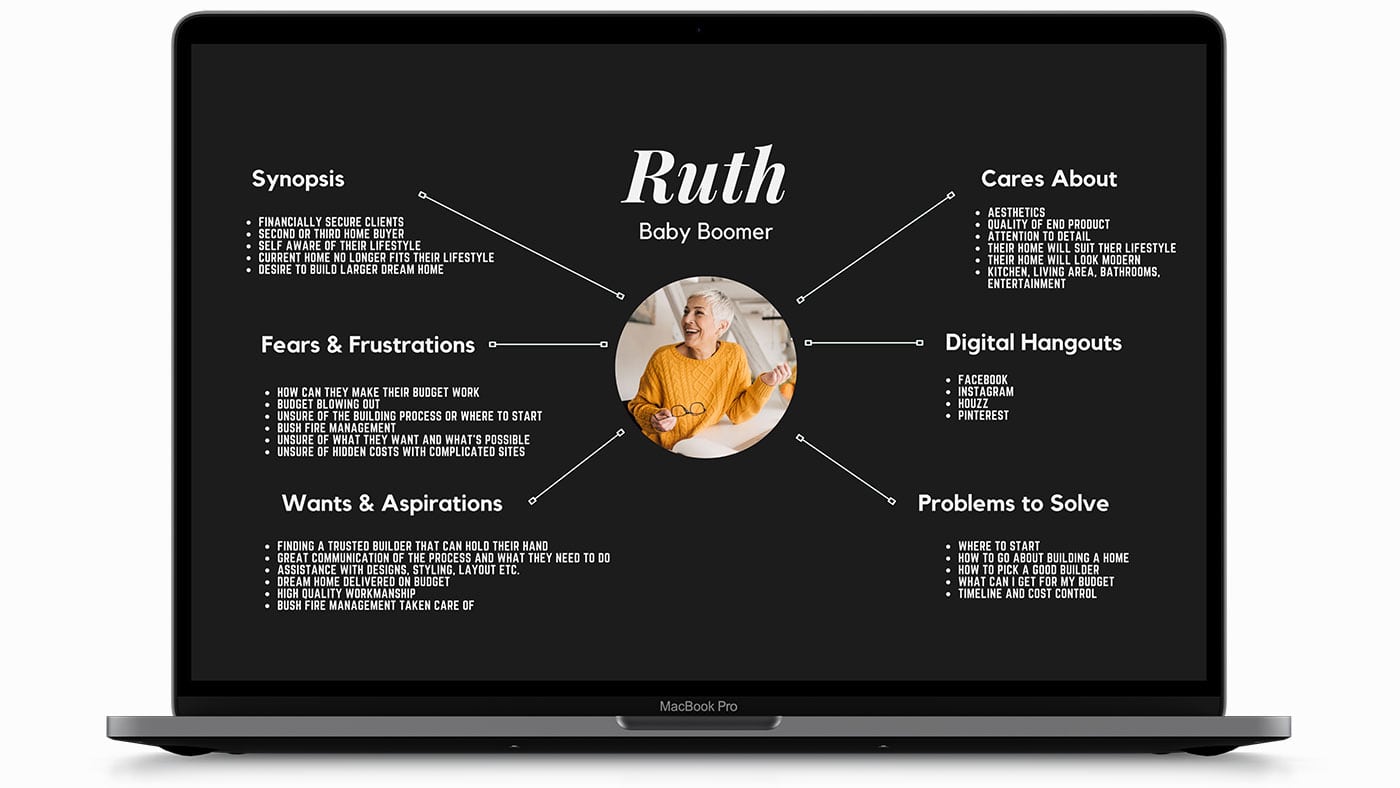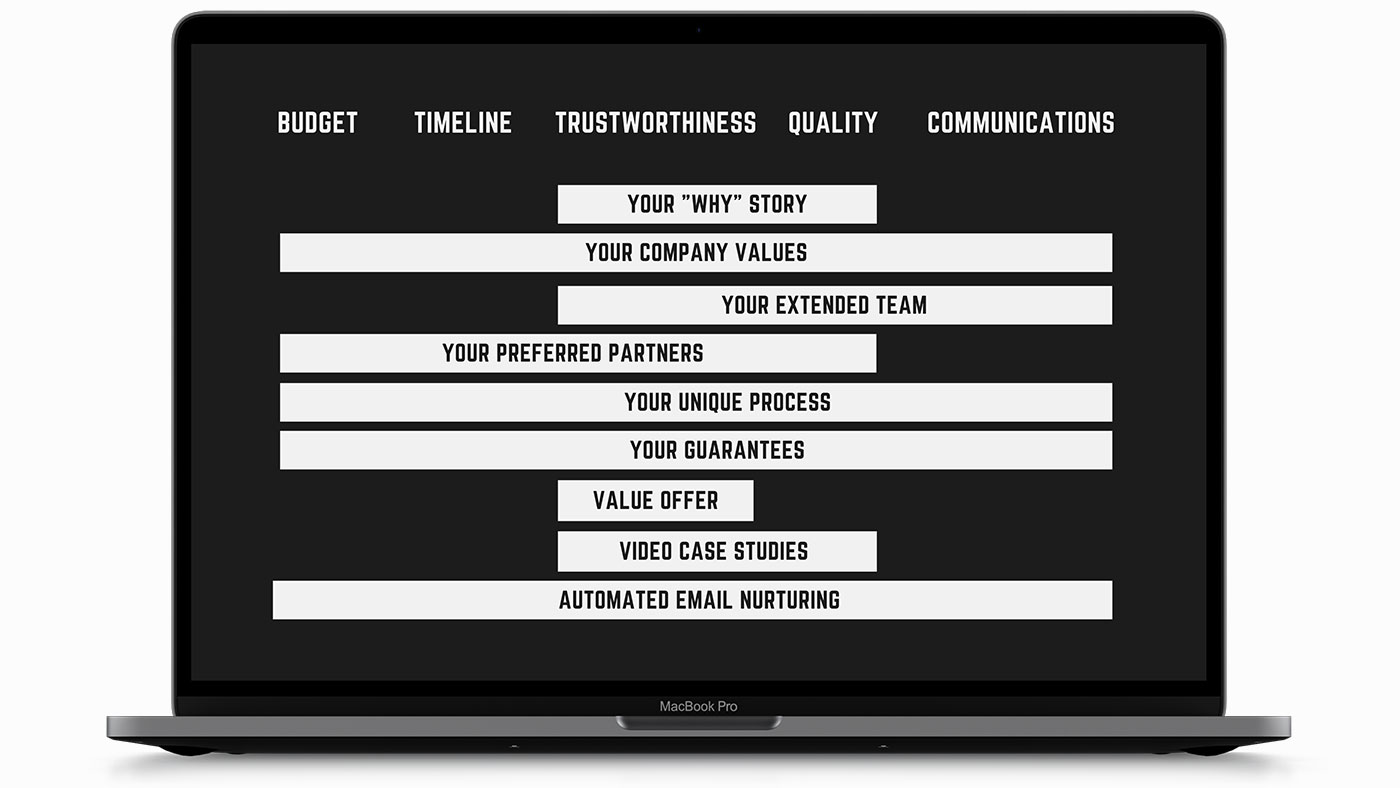 Target Client Values x Digital Assets
After the target client exercise, we focused on Ralcon itself and isolated their strengths and unique attributes. At the point where their ideal clients' desires and Ralcon's attributes overlapped, that was going to be the focal point of our lead generation strategy. Beyond that, it was fairly easy to establish the messaging and marketing material required to convert those clients – and that's exactly what we did. After some further technical adjustments to their website and social media, the rest was history.
Ralcon now has an automated lead generation system that attracts their ideal client and generates around 10-20 pre-qualified leads every month. After only a couple of months of running their advertising campaign, Ralcon attracted over 200 contacts into their CRM, secured over 30 pre-qualified booked meetings in their calendar, along with a signed building contract already in hand.
They were finally able to generate enough quality leads to get them back to, and beyond, their previous revenue figures with a goal of building 50 homes in the next financial year.